our team
Our Skilled Leaders
We help you see the world differently, discover opportunities you may never have imagined and achieve results that bridge what is with what can be.
Profile: Robert has over 20 years of experience in development practice. He has provided consultancy services in monitoring and evaluation for 15 years. He has carried out over 89 project/programme evaluations; 48 baseline surveys; developed 16 strategic plans; carried out over 47 organisational assessments; conducted 13 feasibility studies of social development and large scale infrastructure projects (10 Roads, 2 Power Evacuation; 1 drainage and 2 social development projects); three policy analysis assignments/studies; developed three programmes; developed ten M&E systems/plans; facilitated a review of an M&E system and conducted over scores of trainings on different issues (citizen participation, M&E, advocacy, governance, proposal writing and reporting writing).
He has provided consultancy services to over 50 Government and Non-Governmental agencies. Some of the clients include Government of Uganda, Norwegian Refugee Council(NRC) South Sudan, World Vision International (Uganda, South Sudan and DR Congo), Build Africa Uganda, Save the Children International, ChildFund International (Uganda), SightSavers, Plan International, International Institute of Rural Reconstruction, HelpAge International, Belgium Technical Cooperation and Emerging Markets (now Cardino Emerging Market – USAID grant managers), AMREF Health Africa (Uganda Office), Dustche Wulter Hunger Hilfe South Sudan and War Child Holland.
Education: Currently a student of Master of Philosophy in Programme Evaluation at University of Cape Town, South Africa; Holds Masters of Arts in Economic Policy Management; Bachelors of Arts Degree (Economics/Social Anthropology)-Second Class Upper Division; Has Professional training in Development evaluation (University of Carleton, Canada); Professional Certificate in Investment Appraisal and Risk Analysis (Queen's University; Canada), and Other certificates in policy advocacy, organizational development and computer applications among others.
Countries worked in: Uganda, South Sudan, DR Congo, Kenya and Tanzania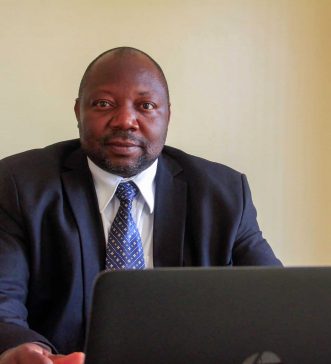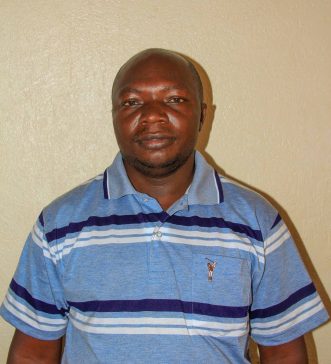 Tito is a qualified economist with over eight years of professional experience in participatory research.
Tito has been an assistant/associate consultant for over 28 assignments. He has vast experience in participatory research for 8 years. He is well grounded on the core concepts related to Food Security and Livelihoods; Economic development; Familiarity with Sustainable Livelihood Framework for contextual analysis of food security issues. Besides this, Tito has experience working in fragile context like South Sudan. He has previously worked in South Sudan on two occasions while working for World Vision South Sudan and VSF-Suisse South Sudan. Tito has vast experience in programming work with NGO and rehabilitation context. In addition, Tito is excellent in mobile data collection applications (platforms) like ODK, Kobo Toolbox and ONA. Furthermore, Tito has enormous Experience in conducting quantitative and qualitative research, data collection, analysis and reporting. He has very strong background in monitoring and evaluation. He is very knowledgeable on food security and livelihood, nutrition and WASH programming. He is excellent at communication skills, especially ability to write clearly in English.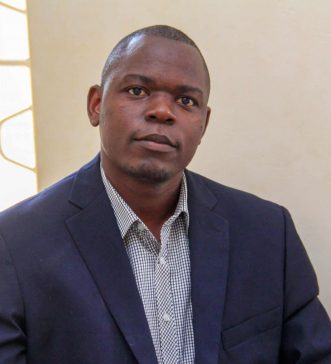 Dominic has worked with Kenwill International since 2017. He has been an associate consultant for 14 project evaluations, 4 baseline surveys and one business plan in the area of trade, livelihood and food security project evaluations. Has vast experience in working in donor funded projects under public sector and Non-Government Organizations. He possesses very good conceptual and practical understanding of Trade, Resilience, Gender and protection, Livelihoods, DRR, peace building programs/projects in both humanitarian and development contexts. He has excellent interpersonal, communication and reporting skills, excellent command of written and spoken English. Dominic has very strong analytical skills (both quantitative and qualitative data analysis) especially in trade/ economic policy. This is boosted by his skill in statistical analysis with capacity to analyze both macro-economic data and micro economic data. He is familiar with the use of E views, Stata, Epi Info and SPSS.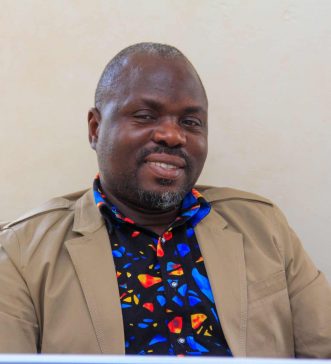 Senior Associate Consultant
Alex is a statistician and a practicing socio-economist with over 8 years of experience in development practice.
Alex has been a member of the KENWILL team since 2012 and has provided consultancy services in Monitoring and Evaluation for 9years. He has carried out over 23 project/programme evaluations and 7 project/programme baseline surveys, and 4 feasibility studies for infrastructure projects and in areas of Education, for organizations in the development practice world, government ministries, agencies and departments. He has participated in designing M&E tools, advocacy, governance, proposal writing, reporting writing, data processing, loans assessment, etc.
Alex was a banker for over 8 years holding different roles in different departments with 85% of his banking career spent in credit department. While in credit, he was charged with business development, Credit assessment of loans as well as approval. Alex headed the loan recovery unit in the bank for over 3 years. He managed to restructure a number of failing businesses some of which were put back to course. He also managed the IT systems and worked in operations unit of the bank.
Senior Resident Consultant
Rashid is social scientist with 15 years' experience in development work. His core competences and interest in consulting are in areas of participatory action research, project design and management, project evaluation and baseline studies, livelihoods and gender assessments, facilitating and management of civil society organisations. Rashid has a long term practical experience in facilitating organisational/institutional development processes especially organisational capacity assessments, strategic planning, leadership and governance, policy formulation and review among others. He also has practical experience in facilitating and providing technical advice to civil society organisations especially design and facilitating good governance and human rights development interventions and use of participatory rural appraisal (PRA) approaches and tools.
Rashid has participated in 20 project evaluations, 7 baseline surveys and 11 participatory action research. He has carried out more than 20 organizational capacity assessments; formulated 26 strategic plans; and conducted more than 70 training events for various CSOs at local and national levels in Uganda with a focus on various development issues.
Before joining Kenwill International Limited, Rashid spent several years working with Community Development Resource Network (a leading capacity building agency for CSOs in Uganda) both at junior and senior management level.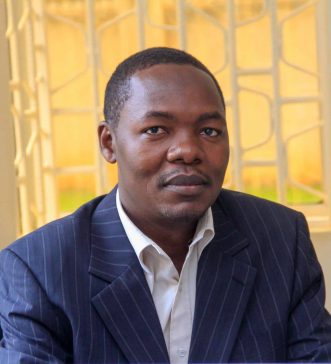 Senior Qualitative Associate Consultant / Senior Education Expert
Grace is a Senior Qualitative Associate Consultant with Kenwill International Ltd for the last 9 years. Grace has excellent qualitative research investigation skills. Grace has carried out over 30 consultancy assignments. Of these assignments, 9 have been Education Evaluations, and 18 M&E related surveys. She has skills in designing of qualitative tools, interviewing and facilitating discussions for research purposes, verbatim recording and reference of notes, qualitative data coding and analysis, report  writing and editing, organising and facilitating trainings, guidance and counselling, Participatory Learning and Action (PLA/PRA) plus a multiplicity of other core and assorted soft skills.
Grace is a Senior Education Expert with a vast experience of 26 years of teaching in secondary schools in Uganda. She has taught in 5 schools working as a teacher, Head of Department of English Language and Literature. She is a seasoned secondary school teacher, senior examiner, and examinations setter with the Uganda National Examinations Board for 10 years now.
Grace has undertaken different studies on Education and Gender in Uganda, a team member for Uwezo National Education Assessments under the Uganda National NGO Forum (2012 to date).
Grace has undertaken studies on Education and participation of women and other marginalised groups in Uganda.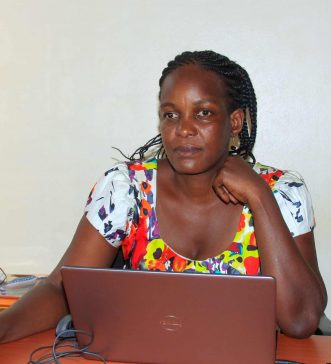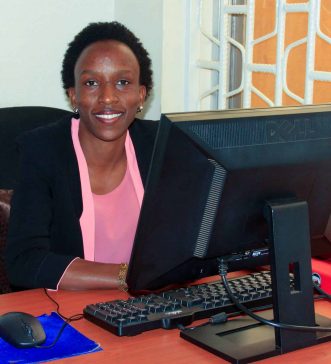 Project assistant/Personal Assistant
Sania has a 4years' experience in Consultancy work at Kenwill International Limited since 2017 to date.
As a Project Assistant, she has attained abundant experience and expertise in various capacities working in the area of consultancy: She has undertaken over 9 Baseline surveys and 12 Evaluation projects. She has also participated in field data collections (quantitative and qualitative data), formulates qualitative and quantitative data collection tools, participates in project proposal writing, data entry and data analysis using SPSS application, edits reports, supervises research assistants, transcribes recorded data and reviews data collection tools while in the field.
As a Personal Assistant she executes all Kenwill official assignments as assigned by the Team leader, prepares meeting agendas, takes minutes, organizes events, manages diaries and schedules, trains graduate trainees, prepares and delivers monthly reports, liaises with other team members on behalf of the team leader. Previously she held the position of Administrative Assistant still at Kenwill.
Accountant and Administrator
Immaculate is an experienced accountant and Administrator with over (3) years' experience. She provides accounting services like Bank reconciliations, financial reporting, tax filling and all URA queries, Payment of salaries, NSSf, Keeping an up-to-date quick books account and Invoicing clients among others. Administratively she handles petty cash, Overseeing all office documents and assets, making sure staff work in a conducive environment and handling all the stationary work. She also provides reception work like receiving calls and messages and forwarding them to the right departments, welcoming guests at office and providing all the necessary information needed. Through her business administration course she attained Knowledge in Procurement, Insurance, Auditing, Human resource, Marketing and communication skills besides accounting.
Immaculate is highly dependable, ethical and reliable with good communication and organizational skills.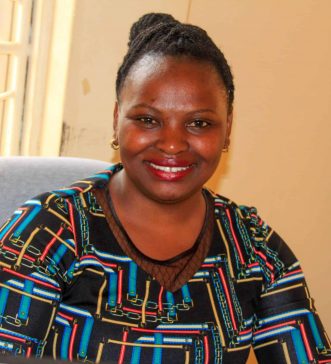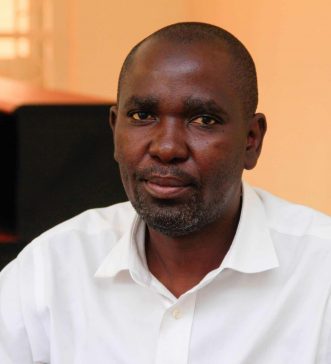 Senior Associate Consultant
Nakajjo is a socio-economic development expert with over 14 years of professional post graduate experience in development practice. Nakajjo has twelve years' professional experience in trade, agriculture, private sector development, regional integration, project cycle management, monitoring and evaluation, trade and private sector legal and policy reforms, public-private dialogues and policy research. He is computer literate with proficiency in Microsoft office applications and statistical analysis applications including Stata, E-Views, SPSS, and Spreadsheets. He is familiar with both quantitative and qualitative research methodologies with hands on experience in designing data collection tools, collecting data, processing data and writing reports. He is also familiar with the project management cycle with hands on experience project identification, formulation, appraisal, monitoring and evaluations.